So today it's:
National Day of Unplugging.
National Employee Appreciation Day.
Dress in Blue Day.
Marching Band Day.
Here's the perfect excuse if you want to indulge in a glass of wine this weekend. Drinking wine with a meal could stave off diabetes due to compounds in grape skin. A study of 312,000 people showed that those who had a glass with meals were 14% less likely to develop the illness over the next decade. However, beer or spirits with food increases the risk. Remember to drink responsibly!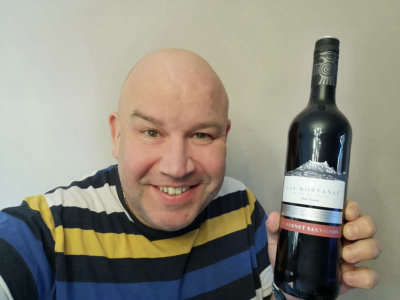 Having a bad morning? Don't worry, you're definitely not alone…
One in ten of us reckon we NEVER have a good morning – and a quarter of us never have more than two good mornings a week! The poll also revealed skipping the first meal of the day can come back to bite you throughout the day. More than half the people who miss breakfast say it makes them more irritable and less able to concentrate. Almost 90 per cent of us reckon their morning sets the tone for the rest of the day. We're twice as likely to help someone out if we have a good start to the day (52%) compared to a bad start (23%). And four in ten (39%) are more likely to wish someone else a 'good morning' if they've already been wished one themselves. Nine in ten of us also believe a good morning is contagious…
In Showbiz news:
Neighbours will end production in June following nearly 37 years on air. News of the show's cancellation comes after Channel 5, which airs the program in the UK, announced last month that it would no longer be hosting the show. Kylie Minogue says she will be "forever grateful" for her time on Neighbours. The show relies on funding from the UK but no new broadcaster has been found after Channel 5 announced it was no longer going to air it. Kylie's tweeted a tribute, saying she "can still hear Madge calling ... CHARLENE!!"
There are reports I'm A Celebrity... Get Me Out of Here will be heading back to Australia later this year. The show's been based in Wales for the last two years because of the travel restrictions in place due to the pandemic. Now it's reported ITV's Director of Content Rosemary Newell says it will head back down under and aim to attract 11-million viewers.
Sir Michael Caine has put his own private trove of mementos up for auction, with one gold Rolex selling for £125,250. The Oscar winner, who's now 88, and his wife Shakira decided to put film souvenirs, artwork, furniture and jewellery up for sale as they are downsizing their home. A 1977 oil painting by English artist John Bratby, which was expected to fetch £3,000, sold for £31,500. A pair of specs, estimated at £400-600, went for £16,500.
Here's today's 3 Facts of the Day:
'Switzerland' is the longest country name with no repeated letters.
A turtle's shell is part of its skeleton.
75% of our brain is water and our brains continue to work whilst we are asleep but whilst awake our brains produce between 12 - 25 watts of electricity.