Inside Tracks
Inside Tracks: the show as seen by its original host, Pete Whitehouse.
Over the years, hundreds of people from all walks of life have been guests on the show. In fact, the show has had around 600 guests. It's my belief, that everyone has a got a story to tell, admittedly, some more than others!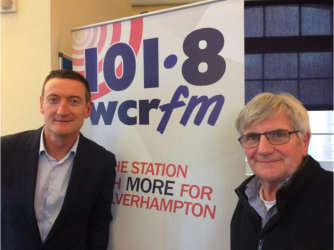 I've had a very wide range of guests on the show over the years. These include local 'celebrities' such as Rachael Hayhoe-Flint, Steve Bull or Bev Bevan. There have been politicians from all parties including John Mellor, Rob Marris, Paul Uppal, Ken Purchase and Eleanor Smith. There have been local businesses owners featured on the show, such as from Carvers, the One Way Music, Henns the jewellers and the Hot Dog stand in Dudley Street!
It's fair to say people from all walks of life have enjoyed spending an hour talking through their life via a selection of music that brings back particular memories.
During the show, the guest selects a maximum of 10 pieces of music to help us talk through their life. I should say 'audio' really, for instance I've had guests that have chosen comedy, speeches and train noises. Interestedly, it's quite often not their favourite piece of music, but one that holds a key moment in their life.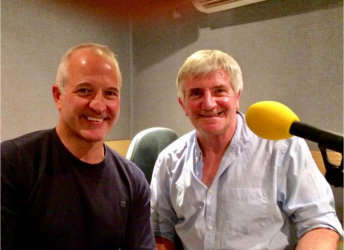 We usually begin with a musical memory from childhood or teenage years. It's quite often the first record someone bought, even down to remembering the exact shop they bought it from and the cost of the precious 78 or 45 rpm record! Music helps to bring memories back to life again, so we always record the show 'as live'. I believe by doing it that way we capture the feelings and reaction to the song. Sometimes actually finding the music can be challenging, especially if it's a very old and specific version of a song. I've had guests bringing in their own vinyl or CDs which can be helpful. But more often than not, these days we are able to source most things on the Internet.
So there it is - a weekly fascinating journey through someone's life via their choice of music.
---
Inside Tracks can be heard every Sunday at 5pm on 101.8FM and online, alongside a brief write up on WCR FM's social media outlets. Tim Beech has now joined the Inside Tracks team.
Don't forget ......the last four shows can always be heard via our Listen Again facility from the WCR website at www.wcrfm.com/listenagain