Steven Beech home page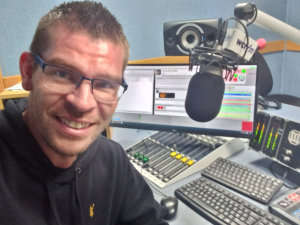 Hey! I'm Steven Beech!
I'm the new "boy" here at 101.8 WCR FM, and I'm "Driving Wolverhampton Home" every weekday afternoon from 16:00-19:00! (aside from Friday, when the boss allows me to finish an hour early!)
My dream job, as a radio broadcaster has taken me from Staffordshire, to Dorset, to Cornwall, South Wales, then up North to Teesside and Cumbria....and I'm 36 this year! – it's been quite a journey!
Now I'm back "home". I was born and bred a Wolverhampton lad and, although I support the football team just down the A41, I love everything about "OUR" City.....
Saturday Breakfast

8:00am - 10:00am

with Stuart Hickman

Saturday Morning with Tim Haycock

10:00am - 1:00pm

Music and local information

Chris Weaving

1:00pm - 4:00pm

Music, local information and What's On